about us
Vision
Olympia's historic downtown is the heart of our region, buoyed by a colorful and welcoming environment, a rich diversity of people and positive experiences, and an activated, engaged community. 
Mission
 Act as a catalyst for a vibrant and thriving downtown through service to businesses and property owners. 
VALUES
SAFETY We strive to provide a safe environment both to communicate honestly with the organization and to welcome customers coming downtown. 
COMMUNICATION We actively listen and clearly articulate to seek understanding and agreement. 
GROWTH We are committed towards affecting positive change both within the organization and in downtown as a whole by employing innovation and strategic thinking. 
SERVICE We prioritize customer response, tell the truth, and instill trust. 
INCLUSION We engage with a diverse group of downtown stakeholders. 
GOALS
ADVOCACY Channel the voice of the downtown businesses and other stakeholders to compel action in both local and state government.
ECONOMIC DEVELOPMENT Develop programming and leverage community partnerships to support a vibrant downtown economy, including current and future businesses.
FINANCIAL HEALTH Ensure varied funding sources and efficient business practices that lead to long-term fiscal solvency for the organization. 
IMAGEMAKING Improve the community's perception of downtown through enhancements to the physical environment, production of quality events and experiences, and strategic communications and marketing. 
CLEAN, SAFE & HEALTHY Support a welcoming environment to ensure business success and a thriving downtown. 
Shina Wysocki
President, Organization Committee Co-Chair
Chelsea Farms Oyster Bar

Aaron Shively
Vice President, Organization Committee, Economic Vitality Committee Co-Chair
Dancing Goats

Erica Cooper
Secretary, Design Committee Co-Chair, Organization Committee
KBJ Investments

Bobbi Kerr
Treasurer, Organization Committee
Olympia Federal Savings

Todd Monohon
Past President, Organization Committee Co-Chair
Olympic Rentals

Jill Barnes
Economic Vitality Committee
Washington Center
Nate Burgher
Promotions Committee
Nate Burgher Photography

Janis Dean
Promotions Committee
The Popinjay


Ryan DiCrescenzo
Promotions Committee Chair
Property Owner

Daniel Farber
Vibrancy Committee Chair
Temple Beth Hatfiloh

Josh Gobel
Design Committee Co-Chair, Organization Committee
Carve Architects
Eric Johnson
Economic Vitality Committee
Olympia Computer

Sophia Landis
Promotions Committee
Sofie's Scoops

Aslan Meade
Economic Vitality Committee Co-Chair
Thurston EDC

Angela Maki
Promotions Committee
Providence Swedish

Rich Hoey
Ex Officio, Non-Voting
City of Olympia
Todd Cutts
Executive Director
Todd Cutts began his tenure as Executive Director of the Olympia Downtown Association in March 2017.
Prior to that, Todd was the President of Water Street Consulting, Inc., a consultancy specializing in strategic planning and implementation, meeting facilitation, and team building. Before founding the consultancy, Todd was the City Manager for the City of SeaTac, overseeing all operations. This followed stints as the City's Assistant City Manager and Economic Development Manager. Todd's experiences working for downtown management organizations include starting an economic development program for the Downtown Long Beach Associates (in California) and working as an economic development professional for the Downtown Denver Partnership.  
Todd is passionate about urban environments generally and Downtown Olympia specifically, believing that it should be the healthy and beating heart of this community.
Desiree Freeland
Downtown Projects Manager
Desiree Freeland joined the Olympia Downtown Alliance as the Downtown Projects Manager in October 2021.
Prior to joining the team at the Alliance, Desiree was a Campaign Manager and Events Coordinator for a similar Main Street program in DeLand, Florida. She brings with her a deep understanding of the importance of community connectedness and leadership management. Desiree is excited to occupy an active role in the organization and looks forward to continuing to develop relationships that further strengthen and affirm the purpose and need of community-minded, business organizations.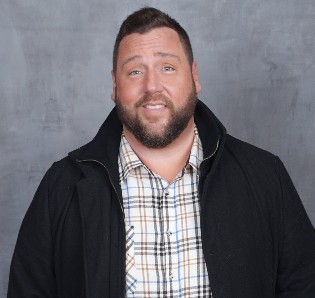 Kyle Nicholas
Operations Supervisor
Kyle Nicholas is the Operations Supervisor for the Olympia Downtown Alliance. He believes that it's the honor of a lifetime to help serve and contribute to the growth of the Downtown Olympia community. With his dedication, Kyle strives to create a thriving and peaceful environment for everyone. Together, let's make our Capitol city reach its highest growth potential!
Colin Brockway
Guide
Working as a Downtown Guide is a great way to positively engage the public and provide quality service to our downtown. In my role, as eyes and ears on the street, I am able to see firsthand results in the downtown community, and receive positive feedback from visitors and business owners. Having good report with colleagues, and good communication organizationally about what matters downtown, helps us to stay aligned in working toward the collective goal of a vibrant and safe downtown. 
Quillan Halverson
Guide
"Being a part of the Alliance and working downtown has allowed me to engage with people. Every day a new mural or personality expresses the culture that people call home.
Having grown up in Olympia, I see the Olympia Downtown Alliance as an opportunity to interact with our community in a purposeful way. I'm proud of the ability afforded by my position to return something to this community that has given me so much.
Within our organization, there is so much activity that speaks to the dedicated ethos of the organization. As the Alliance increases our capacity to serve our stakeholders, it's exciting to see our potential impact with marginalized communities, potential business owners looking for guidance and support, and the social events that keep the artistic and vibrant aspect of Olympia at the forefront of people's experiences."
Justin Richards
Guide
In my role as a downtown Guide, I get to interact with various visitors and residents and support the local business community. The human interaction and opportunity to build relationships with patrons downtown and business owners, is a bonus. The Alliance team is a group of amazing professionals who all believe in the mission of the organization. Looking toward the future, I am excited for the Alliance to host events that invite people downtown and help to make it more welcoming. 
Candice Shapiro
Administrative Assistant
It's exciting to be right downtown, in the heart of everything that is going on. I love being able to meet my family and walk to try new restaurants or explore downtown businesses right from our office. I enjoy being part of a team of unique and diverse people, each with varying skillsets who are all committed to developing connective partnerships and bolstering community. I look forward to seeing the Alliance continue to grow in capacity and in program development that attracts diversity, both in businesses and in participation downtown.
Main Street Approach
Downtown Olympia, like many of Washington State's communities, is using the National Main Street Center's Main Street Approach™ effectively to address the complex and changing issues facing the Downtown Business environment. At the center of this approach are the Downtown Alliance's five committees.  These committees work to achieve the organization's goals by leveraging the energy, skillsets, and commitment of the committee members.
The ORGANIZATION COMMITTEE involves building a solid Main Street framework that encourages fiscal stability and thoughtful deployment of resources.  A strong organization provides the structure and stability to build and maintain a long-term Downtown revitalization effort.
The PROMOTIONS COMMITTEE helps to create excitement and vibrancy downtown.  Downtown events, retail promotions, storytelling, and image development campaigns are some of the ways the Downtown Alliance markets what's going on Downtown and encourages customer traffic.
The DESIGN COMMITTEE works to enhance the look and feel of the commercial district.  Historic building rehabilitation and new ground-up development, street and alley clean up, landscaping, signage, visual merchandising and lighting all improve the physical image of the Downtown as a quality place to shop, work, walk, invest in and live.
The ECONOMIC VITALITY COMMITTEE involves analyzing current market forces to develop near and long-term solutions for the visibility of Downtown businesses.  Providing business assistance services, education and training opportunities, and advocating for a business friendly regulatory environment are examples of economic vitality activities.
The DOWNTOWN VIBRANCY COMMITTEE works to ensure that the environment Downtown is clean, safe and welcoming for all of those coming Downtown.  Best practices are researched and employed that can help achieve these foundational tenets that enable a vibrant, thriving Downtown.
If you would like to be considered for committee membership on one of these committees, please contact Executive Director, Todd Cutts at (360) 357-8948.
contact us
The Office
Physical Address: 115 State Avenue, Suite 104, Olympia, WA 98501
Mailing Address: 120 State Ave NE, #1031, Olympia, WA 98501
Phone: (360) 357-8948 
Email: info@downtownolympia.org
Business Hours
Monday - Friday 8am to 5pm
Saturday - Closed
Sunday - Closed
be a part of the alliance